Switzerland is one of the most popular travel destinations around the world. The country is treasured by its visitors for its picturesque natural beauty and its appealing landmarks. A home to villages, fascinating mountainous regions, high peaks in the alps and a myriad of lakes, Switzerland is a land that can surprise you in more ways than one. As large and beautiful as it is, Switzerland has so much to offer that a first timer may not know how to make the most out of it.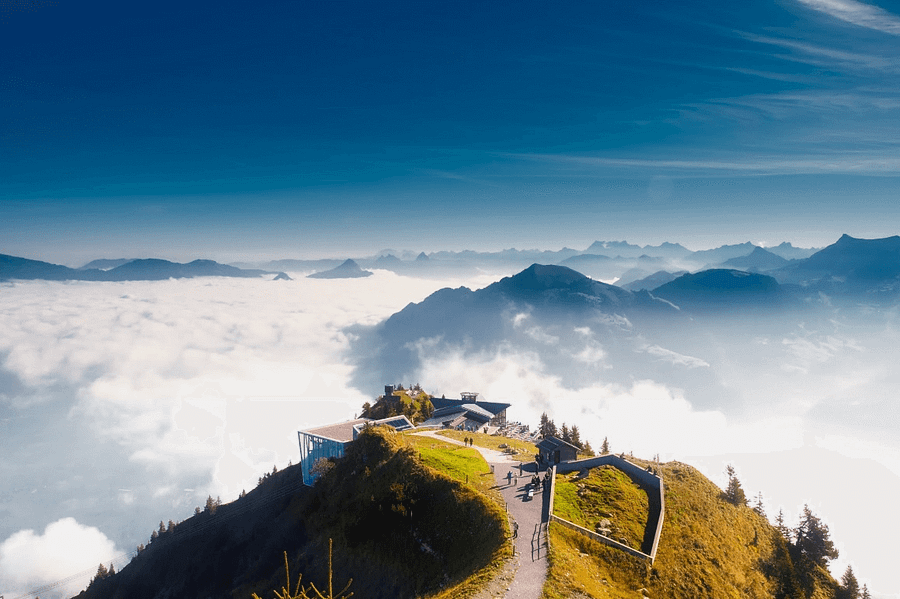 Transport and accommodation
To start with, one needs to choose the airport. There are three main airports in Switzerland – the first of these is in the Geneva Airport. It is located in South Western Switzerland, a majorly French speaking region. Next is the Zurich Airport located in Eastern/Central areas of Switzerland. Finally, the Basel airport a.k.a. the Euro Airport is in the Western/Central part of Switzerland.
The Basel airport is often recommended given its ease of access and cheaper flights. Tourists from French speaking countries might prefer the Geneva airport.
Switzerland has a highly efficient public transportation system. Practically all places are accessible by public transport. Based on your personal preferences, you can opt for transport by boat, cable car, train, cog railway, or bus.
Finding a good accommodation at a prime location in Switzerland can be quite expensive. It is advisable to make the hotel bookings in advance and to have the entire trip planned beforehand. Not just accommodation, even tourist attractions may be crowded during the peak season and booking the tickets online in advance is suggested.
Cultural etiquette
Visitors to Switzerland often remark on how rigid the Swiss can appear to be with their social and cultural norms. On-the-dot punctuality is practiced and expected; being late is not going to leave a good impression.
There are a couple of customs relating to drinking and friendly hospitality, that it helps to be aware of:
When toasting, go around the table and "cheers" everyone, making eye contact with each person as you do so. It might feel awkward and time-consuming, but that's the way it's done.
Always wait for a toast to be made before you start drinking. Don't be afraid to take the initiative and make a toast if you've been waiting for a while to have a sip!
When visiting a friend for dinner or a gathering, bring a gift to show your appreciation to the host. Also, don't be too inquiring into personal matters during conversation, unless the others make it clear that they are comfortable to discuss them.
Say hello if you pass by someone while out walking.
When eating fondue, which you will undoubtedly have the chance to do, make sure to keep it hygienic and civilized!
Useful phrases in Swiss German
The four official languages of Switzerland are German, Italian, French, and Romansh. Although English is generally known and spoken, you will feel much more in place and appreciated if you make efforts to speak German.
A useful phrase is "Grüezi", which is a general greeting. Another is "Wie viel?" which translates to "how much?" when bargaining the price of a product. In addition to this, "Ich heisse" is useful for introductions, it means "I am" stating your name and following up with this is "und dir?" which means "and you?". Another useful phrase is "Haben Sie ein?" which means "have you got a" followed by what you're requesting.
The weather can be unpredictable; a flexible schedule is advised – just remember to carry an umbrella and sunglasses and you'll be good to go for anything the skies have for you.
Food
Eating out can be quite expensive as well but buying from the supermarket is generally cheap. As low as 10CHF (Swiss francs) per day is doable if you don't mind surviving on bread and cheese. Take-away food like Kebabs start at 10CHF, and restaurant mains are 15CHF upwards in cheap places.
Traditional Swiss foods like Rösti or Spätzli tend to be cheap too. Picking a restaurant by a mix of price, type of food, and how nice the place looks can be a valid way of making your choice of where to eat.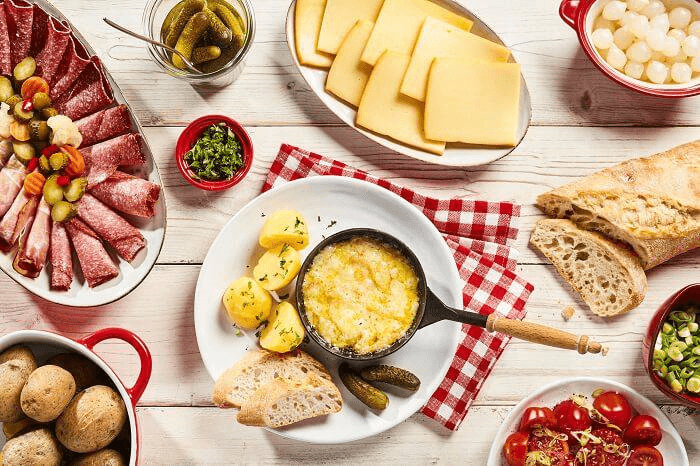 Essentially, having these tips and advice at the back of your mind will go a long wayin making your trip to Switzerland memorable. Have fun and create memories – for there is no place like Switzerland.